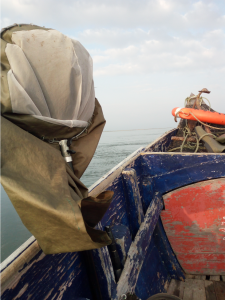 ″We should preserve every scrap of biodiversity as priceless while we learn to use it and come to understand what it means to humanity.
E. O. Wilson
SUShI aims to contribute to the delivery of sustainable solutions to the protein supply crisis in aquaculture using insects.
Insects have high protein content and are rich in other beneficial nutrients such as amino acids, lipids, vitamins and minerals, and are being consider as good candidates to serve as feed.
SUShI will investigate how endemic costal insect biodiversity can contribute  to the develop adequate diets for marine organisms. Further, it will also be investigated to each degree is possible to change insect nutritional profile by manipulating their diets using a Circular Economy approach.
SUShI project has its headquarters and rearing facilities in the Center for Extension and Environmental and Marine Research (CEPAM) at ECOMARE – Laboratory for Innovation and Sustainability of Marine Biological Resources of University of Aveiro.